So... is anyone interested in learning who won the 31 bag??
Drum roll please.
AMY!
From The Crazy Adventures of a University Grad!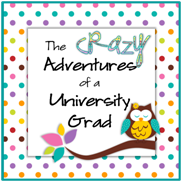 CONGRATS!
Don't forget - you can still order your own 31 items through my special link until midnight tonight for an additional $2 off! Thanks to everyone who entered!