My biggest fear when it comes to teaching is math. Because I am obsessed with "getting it right" ... it will probably become my strength. That just seems to be how I roll. I obsess until I find something I like and then it all comes together.
So when I am out blog stalking... I am hunting for a few specific items. Math. Unique ideas. Learning made fun. Whole Brain Strategies. Adrianne is a master in these areas. Everything I visit her blog I learn something new and today she is here with me with an idea that is now on my MUST DO LIST right after Reagan's Leprechaun hunt (still loving the green glitter)! Take a look....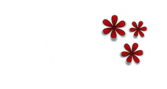 Every year, my family and I go to
Boise State University
to attend Engineering Day. It is so much fun! They always have interactive experiments for my kids to try out and interesting speakers to hear. This year, I felt inspired as I walked through the campus. I've been daydreaming for months about how much fun it would be to host an Engineering Day at school.
Why should you host an Engineering Day at your school? Engineering careers are on the rise. We need a population of students that can problem solve and think out of the box. Are we giving our students opportunities to experience mathematics and science in a hands-on manner? If we host an Engineering Day at our schools, there's no telling which students you will inspire to learn more about the process of engineering.
Here's just a few ideas I had to making a fun and memorable Engineering Day in your classroom or school. First, you've got to have interesting science experiements. I've chosen four that I think will be a hit from Kindergarteners to Middle Schoolers. Second, it's best if you get the parents involved! Engineering Day would be a mega draw to fathers too. You'll need extra hands to help the students rotate through each experiment.
Next, you need to decide if you are going to do this just in class or your entire grade. If you choose to do your entire grade, each class could take one experiement and teach/show how it's done. In the classroom, you would run it like you would centers.
All of these are super easy to do with your class. Chromoatography is the only experiment that requires special items. To get instructions for all of these fantastic Engineering Day Events, download them from my
TpT store
. Instructions include detailed descriptions of how you perform each experiment and also why it works. It also includes a career that you would use this knowledge in.
Engineering Days would be an exciting and fun way to end the school year. Think outside of the box this school year and give it a go, I don't think you'll regret it!
Adrianne Meldrum is the author of
KidsCogWorks.com
and
TheTutorHouse.com
. In the afternoons, you can find her tutoring middle school math students or struggling readers. She is the wife of a civil engineer and mother to three handsome boys.