I did it!
I did it!
I
FINALLY
bought the book!
It's not here yet. =(
Heather has been sharing so many amazing things about this book. She is an amazing, incredibly sweet teacher that I want to grow up to be like. If you have not met Heather, you simply must!!!
Hurry... go... I will wait here.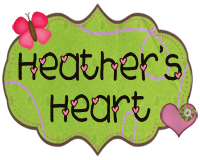 Did you come back yet?
Isn't she amazing?
I stop into visit whenever I feel like I need a hearty dose of inspiration or a kick in the pants for being a whiny teacher. She makes me remember that being a teacher is a blessing and an honor.
So I headed over to Amazon.... my favorite online place to shop and while they had the book it was EXPENSIVE! I just knew it had to be cheaper elsewhere and guess what I found!???
A CONSCIOUS DISCIPLINE WEBSITE
!! Jackpot! This is the cheapest place to get the book... it was $29 with shipping and I am sure it will be so worth it. But guess what else I found??
YES! Webinar Videos!
They are FREE and there is seven of them. If you ever wanted to know more about Conscious Discipline this is the place to start. This really goes with my focus of wanting to learn more about the brain. Not just to help my son but my students as well.
This website has SO many resources! Some are free some you have to purchase but I never knew there was so much involved with this. I can't wait to get the book and start reading.
This was one of my favorite features - Sherbert's Classroom. It really takes you inside to show you the various components of this classroom management strategy.
OH! And this is not just for teachers but parents too! We can recommend this to our parents who ask us for parenting advice. WOW! I am just so amazed and excited.

Did you know about this?? With so many of us planning on reading this book over the summer - should we do a book study? Maybe we can get Heather to help us out with it?