3-6 Free Resources is having their first linky party and of course... I had to play along! This month they are asking everyone to share their best moments and ideas for teacher appreciation week. I can't wait!!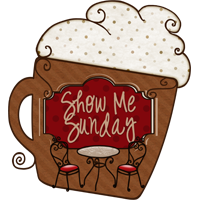 Isn't this the cutest logo ever?
Made by the very talented
3AM Teacher.
Love Michelle!!
I have been loving the Teacher Appreciation Jackpot! My favorite items were the Classroom Management and Science items. Why? Because I see tons of stuff all the time for math and language arts but these items are harder to find. I also was able to get some items free off my wish list!!! Don't forget about the sale they are also having!
Next up... Honey Bunch Blog Design has a special surprise for everyday this week! Can't wait for this!
I am really wanting to win some money from TN! Love this one!! Don't forget about all the sales and giveaway individual teachers are having too.
My school district entered all of their subs in this contest. So can't wait for May 14 and hoping I win!
We had Olive Garden catered in for lunch on Friday... but I missed it as I went camping.
UPDATES
Despite the fact that I am only subbing and completing practicum this year, I had some amazing friends who made this week extra special for me!
From a teacher friend
From another teacher friend
Love this Starbucks card!